Staying in control of your body should be effortless. However, pelvic floor dysfunction can creep up seemingly out of nowhere and lead to many involuntary symptoms (including accidents). The good news is that overcoming dysfunction symptoms is possible and can be done safely with a bit of help from our team at Lotus OBGYN and Central Texas Urogynecology.
Dr. Jehangir, Dr. Antonini, and the rest of our Lotus staff are experts in treating pelvic floor dysfunction in women. To help you, we've put together a list of methods for strengthening your pelvic floor and helping you regain your control. The steps you need to take are simple and don't require an operating table. Along with this, we're always ready to help you at our Austin, Texas, office. Whether you have an intimate concern or aesthetic issue you'd like to address, schedule an appointment at our office to get the help you deserve today.
What Causes Pelvic Floor Dysfunction?
In some cases, pelvic floor dysfunction can be genetic. However, most of the time, this problem is caused by some kind of injury. The most common contributors to this problem include:
Pelvic injuries.
Surgery in the pelvic area.
Natural aging.
Being overweight or obese.
Pregnancy and childbirth.
Straining too hard when going to the bathroom.
Among these factors, childbirth and aging are perhaps the most frequently seen. Now, the question becomes, how can this issue be addressed?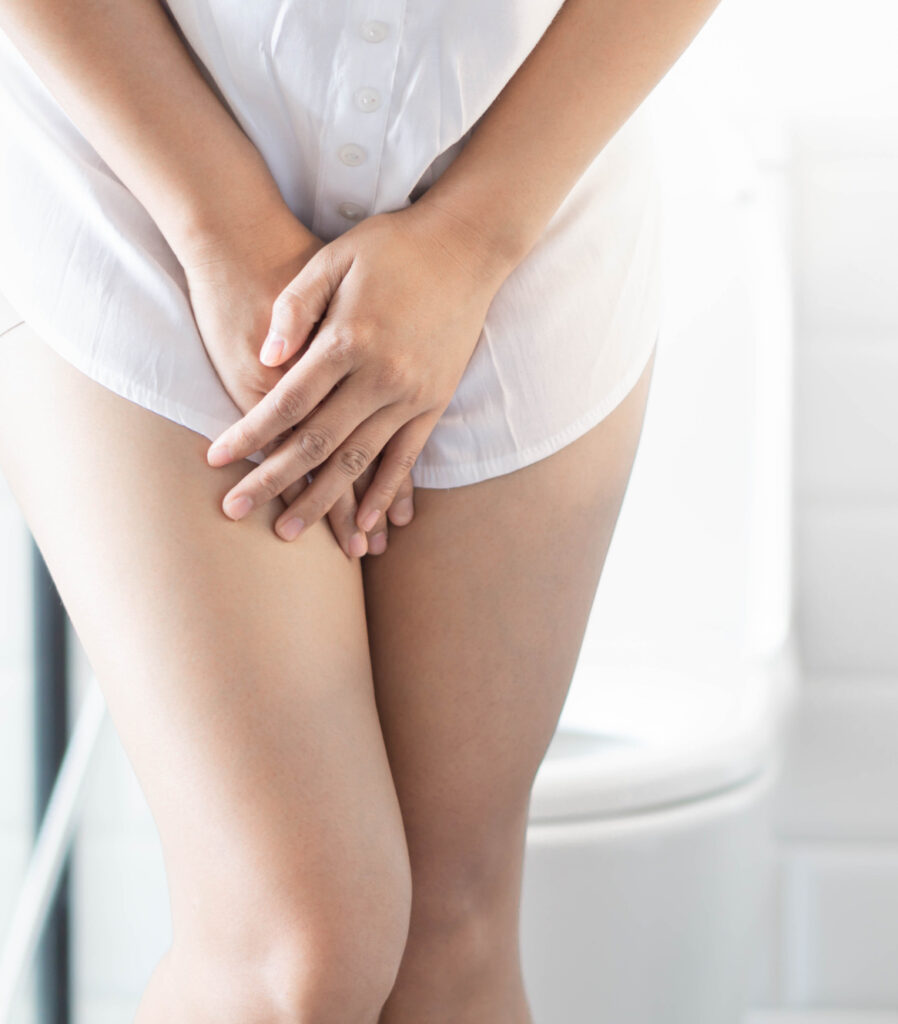 1. Muscle Training for Pelvic Floor Dysfunction
Pelvic floor therapy involves several treatment approaches, all of which are focused on strengthening your pelvic floor and providing you with the relief you seek. One of the fundamental methods of strengthening pelvic floor muscles is kegel exercises. These muscle training exercises can be explained here at our office and incorporated into your regular workout routine.
Over time, kegel exercises and other muscle training methods add up and improve your pelvic floor muscles, giving you greater control. These approaches are especially beneficial if you experience involuntary leakage.
2. Electrical Stimulation for the Pelvic Floor
Another excellent option for addressing pelvic floor issues is electrical stimulation. This method works through a painless application of low-grade electrical currents. These currents stimulate muscles to contract, strengthening them over time (similar to kegel exercises). This improves urinary frequency, urgency, and incontinence symptoms.
The process is typically conducted using a tiny probe. The probe is inserted into the vagina and emits a safe electrical pulse, with sessions lasting 20-30 minutes on average. This process is FDA-approved and can significantly affect your vaginal function and overall comfort.
3. Vaginal Pessaries for Prolapse and Incontinence
Pelvic organ prolapse (POP) can frequently occur in pelvic floor dysfunction patients. This issue occurs when the bladder, rectum, or uterus drops or bulges down toward the vagina. Similarly, stress incontinence is also quite common and can cause a lot of embarrassment (especially in social situations).
A vaginal pessary is a soft, removable device inserted into the vagina to support areas affected by these issues. This device won't improve your pelvic floor strength over time, but it will provide support and can be a good option if you want to avoid surgery.
4. Oral Medications for Greater Bladder Control
A big part of pelvic floor therapy involves managing symptoms; one of the more troublesome issues you may undergo is incontinence. That's where oral medication comes in. Stool softeners, painkillers, and muscle relaxers are all vital to helping you feel more comfortable until a more permanent solution for your issue is provided.
Many of these medications can be acquired over the counter and don't require a prescription. For added strength, prescriptions can also be offered. The correct medications for your unique needs require a consultation with a doctor. Speaking with us before purchasing and taking any OTC medications for your pelvic floor issues is essential.
How to Get Started
If you are struggling with incontinence or other issues caused by pelvic floor dysfunction, we can help. Lotus OBGYN and Central Texas Urogynecology offer several pelvic floor therapy methods to help you regain your comfort and control. Get in touch with our office today and explore our options by dialing (512) 716-0861 or submitting a request online.